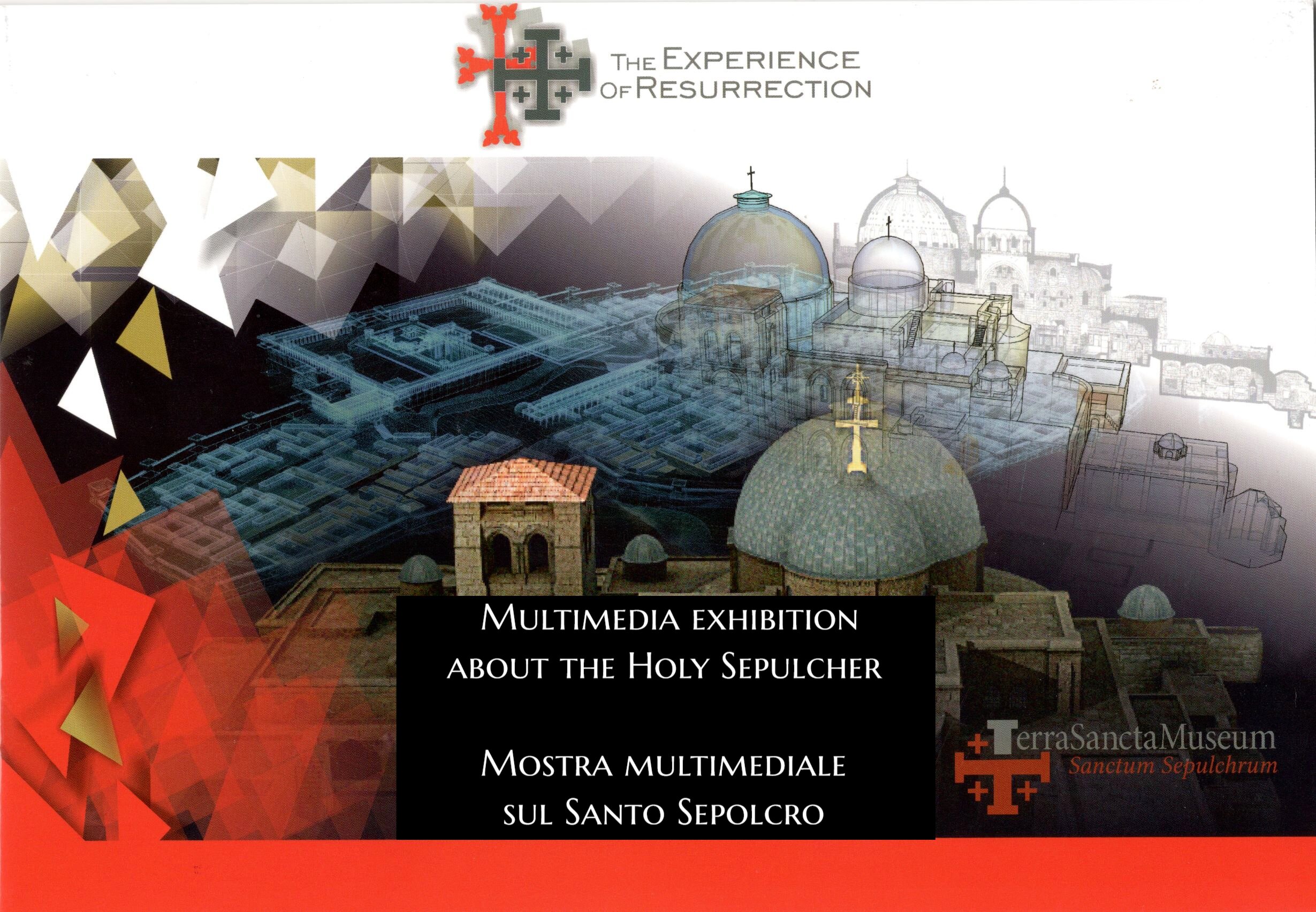 THE EXPERIENCE OF RESURRECTION
The Christian Information Center now offers a multimedia exhibition about the Holy Sepulcher.  It allows one to not only understand but also to participate in the meeting with the Risen One in the Holy City.
Merely walking through the streets of the Old City of Jerusalem does not reveal the myriads of stories hidden inside and beneath its stones, the same stones that witnessed the death and Resurrection of Jesus Christ. To uncover and touch these hidden treasures, visit the Christian Information Center, located near the Jaffa Gate – opposite the entrance of the Tower of David – to participate in this inspiring exhibition.
special free admission on 4-5-6 July
INFORMATION
Rates:
Individuals and groups up to 10 pax: ₪ 30 / person (or $ 9)
For groups of 11-45 pax : ₪ 25 / person (or $ 8)
Reservation:
For reservations or for more information contact the CIC:
exhibition@cicts.org /+972 627 2692 / 2697
Agencies can book directly through the FPO Online Booking System
Conditions:
All materials are copyrighted. No recording (photo, video or sound) is allowed.
No food or drink
Up to 15 pax can be admitted at one time into the first room; groups of 16 or more will be divided into smaller groups; the 2nd part of the group will follow after 10 minutes. Regular viewing takes 42 minutes. Maximum (with three small groups) is 1 hr. 5 minutes