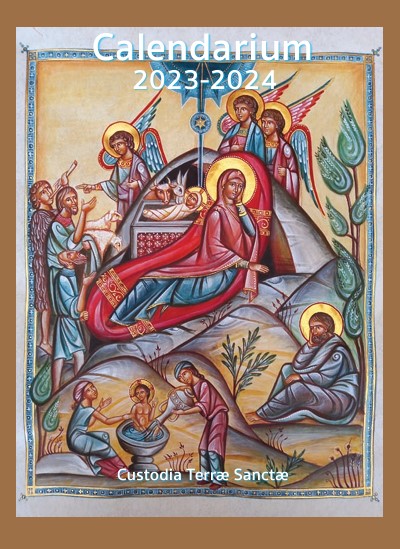 The New Liturgical Calendars of the Franciscan Custody of the Holy Land have been published. The calendars follow the liturgical life of the Franciscans and the times of celebrations at the various shrines.
The calendar follows the liturgical cycle (B) and starts with the first Sunday of Advent, starting with I Vespers on 2 December 2023.
The Liturgical Pilgrimages booklets & the Calendarium can be downloaded on the website of the Custody of the Holy Land.
https://www.custodia.org/en/news/20232024-liturgical-calendar-celebrations-holy-places