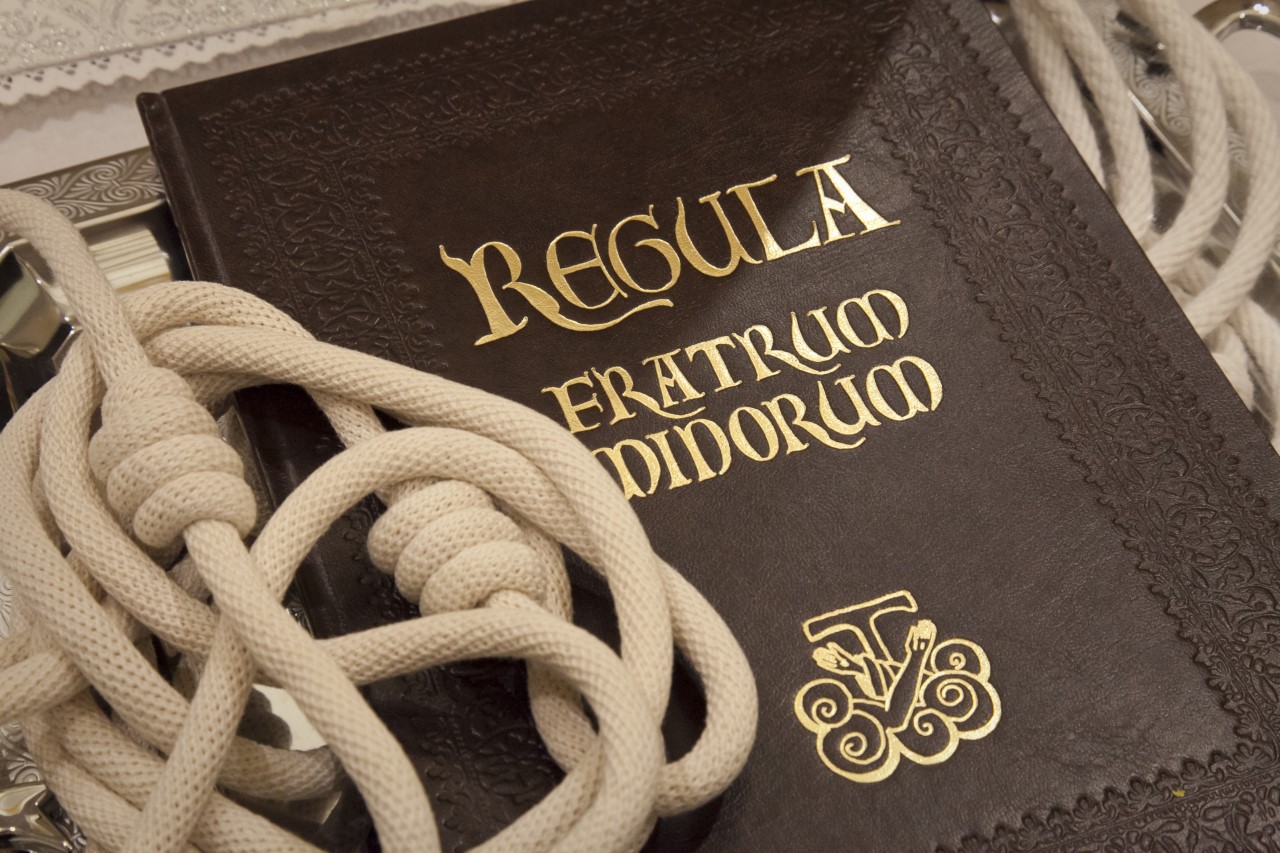 Feast of the Stigmata of Saint Francis of Assisi
Acre
September 17, 2021
Solemn Mass at 6:00 PM
STIGMATA OF ST. FRANCIS
That God would sacrifice his Son on the Cross for our salvation is a mystery. That God would choose a certain few individuals to be marked – signed - in their bodies with the sacred marks of the crucifixion is also a mystery. In St. Paul's letter to the Colossians, he writes: "Now I rejoice in my sufferings for your sake, and in my flesh I am filling up what is lacking in the afflictions of Christ on behalf of his body, which is the church…" (Col 1:24)
St. Paul is not saying that the saving power Christ's sacrifice is lacking. Instead, he sees his own persecution and suffering as a service, which Christ gave to all his followers to fulfill.
St. Francis longed to be a worthy follower of Christ, to intimately identify with the suffering body of Christ. Franciscan sources say that Francis prayed for two gifts: to feel the pain of Jesus' Passion in his own body and to know in his heart the love that Jesus felt for all humanity.
This desire was realized in Francis by the gift of the Stigmata.
In 1226, only two years before his death, St. Francis retreated to a mountain outside of Assisi, fasting for 40 days in preparation of the Feast of St. Michael. On the Feast of the Exaltation of the Cross while in prayer a seraph angel crucified appeared to him. The experience left Francis with the corresponding wounds of Christ – visible, bloody and painful.
It is recorded that, in his humility, Francis debated if he should let others know of this great gift. It was discerned with his closest brothers and his confessor, Bro. Leo, that this gift was given for Francis as well as for all.
The markings of the wounds of Christ on the body of St. Francis are a reminder that the Church looks to this Saint as one of the great examples of holiness. Francis sought to imitate Christ. The cross is the sign of our redemption. It reminds us of our call to embrace suffering for the cause of righteousness, a value that the world rejects. Christ himself said to his disciples, and to us, that "…whoever wishes to come after me must deny himself, take up his cross, and follow me." (Matt. 16:24) This is the condition of discipleship. This is what Francis did.
Like Francis, let us pray for the grace to desire and to follow Christ in every way and embrace the cross.
______________________
Photo Copyright: © Marie-Armelle Beaulieu/CTS
For prayers and devotionals associated with St. Francis and the Stigmata, follow this link.