FAQ
Find a Guide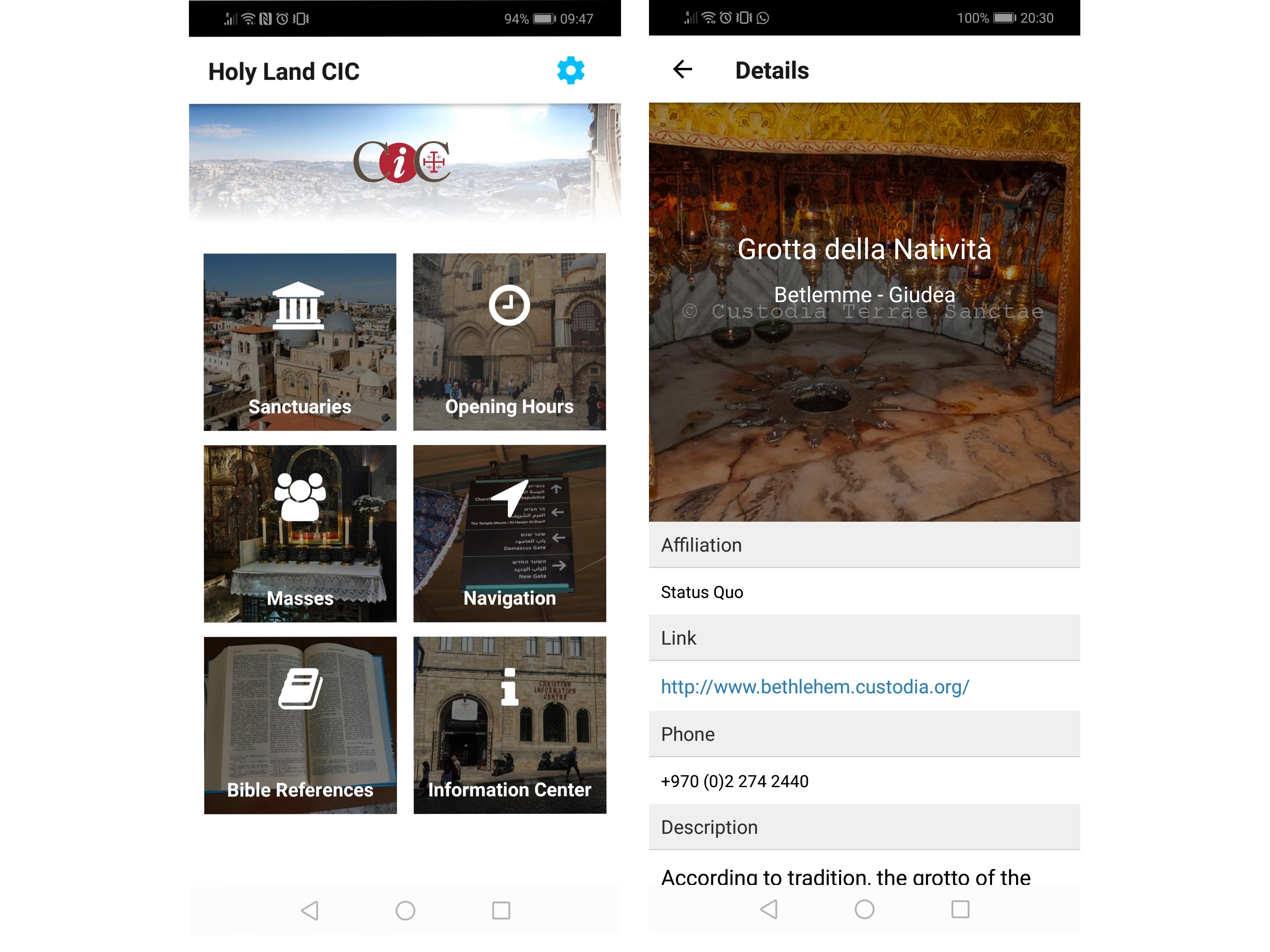 Did you find useful information on our site? Would you like to have this information always available?
It is now possible!
With our application (HOLY LAND CIC) available on smartphones (Android and OS) you can always have this information at hand. You will find in it:
- a brief description of each sanctuary
- opening hours
- Holy Mass schedule
- biblical references
- navigation
After downloading the App, the application works without the need for an internet connection, so you can use it anywhere, anytime, without fear of a charge for data transfer.
We invite you to use!